A rainy day in Cornwall: family fun in wet weather
16th September 2022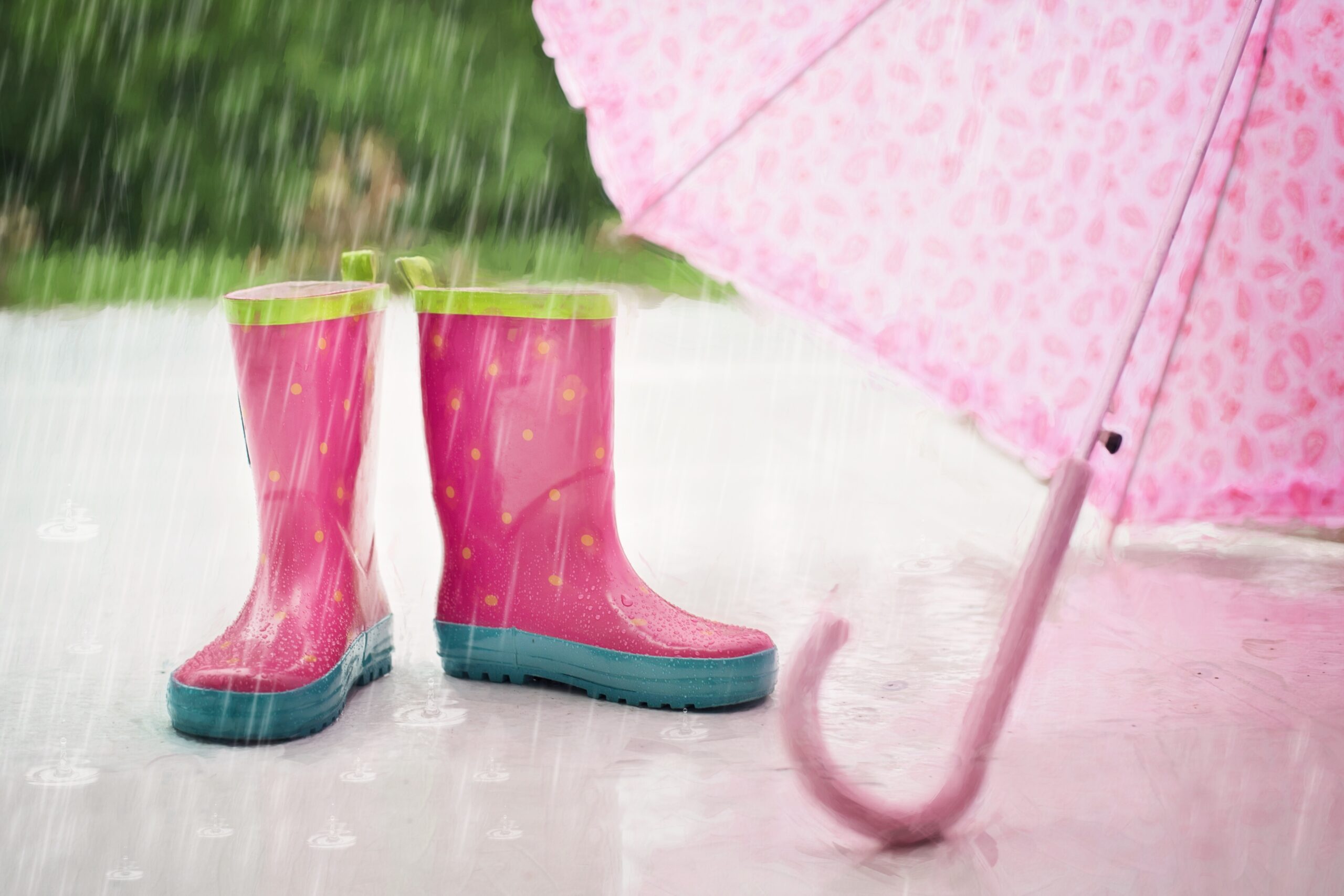 We can't pretend it's always sunny here. After all, how would Cornwall have its beautiful gardens without a splash of rain?
When you're on holiday with the kids, the prospect of keeping everyone entertained (and reasonably dry) can be a daunting one. But never fear! There's plenty to do in Cornwall on a wet day, at any time of year.
Here are some of our tried-and-tested rainy day activities.
Rainy Day Attractions in Cornwall
You can pre-book many Cornish attractions, which is a good idea during busy periods like school holidays. Keep an eye on the long-range forecast and plan ahead.
The Eden Project combines indoor and outdoor areas, and there's plenty for all ages to enjoy at this large attraction. You'll certainly keep warm on a cold day in the famous biomes, and look out for special school holiday activities at Eden. There's a choice of places to eat and plenty of facilities like loos and baby changing.
Blue Reef Aquarium in Newquay is another popular family day out. It's simply one of our favourite rainy day places, and because so many Cornish families agree with us, it's always worth pre-booking.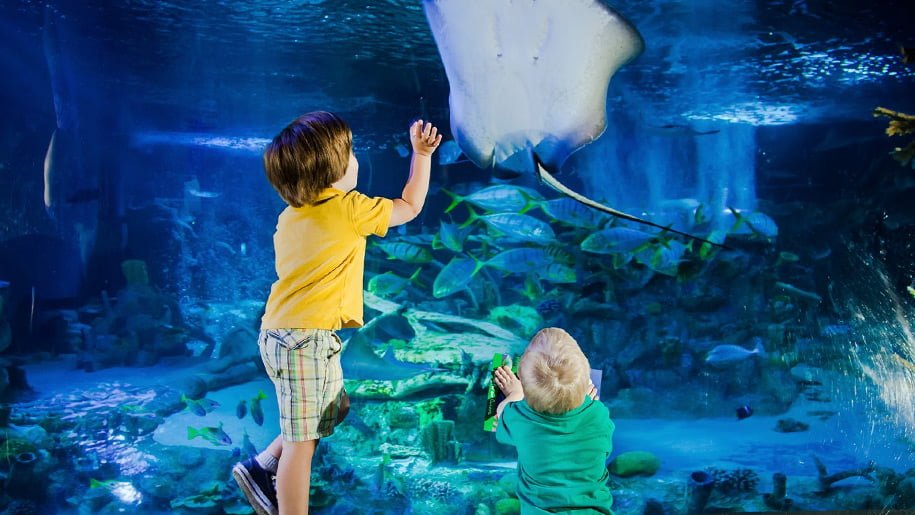 Source: Let's Go with the children
Pendennis Castle in Falmouth (English Heritage) is an exciting place for imaginative kids to visit. Its keep recreates the sights and sounds of a battle, and there are other indoor spaces to explore. The castle's website has details of which areas are open and how to book.
Falmouth is also home to another one of Cornwall's top indoor attractions, the National Maritime Museum Cornwall. The current special exhibition is about "monsters of the deep"…
For older families, try one of our most local attractions, Tate St Ives. Here's what's on display at the Tate at the moment, as well as how to book your Tate visit.
Another popular local place is Paradise Park in Hayle. Wildlife parks can be a bit miss-and-miss for wet-weather days out; however Paradise Park has a massive indoor area, the Jungle Barn, with a cute area for littlies, and enough tricky things to climb up and slide down to keep older kids engaged. For the parents: coffee and WiFi.
Rainy Cornish Beaches
We actually love our beaches in wet and windy weather, especially the ones right on our doorstep in St Ives. The sea has a really special beauty on a wild day; and a walk across the sands against the wind is truly exhilarating.
"Wild swimming" has become increasingly popular, and if you and your family have the right kit and experience, this can be an exhilarating experience on a calm but rainy day. Just be aware that there's no lifeguard cover after the main season.
Rookies and little kids may prefer a paddle in a sheltered spot like St Ives' harbour beach, or the pretty mini beach in Mousehole. Warm up afterwards with a takeaway hot chocolate.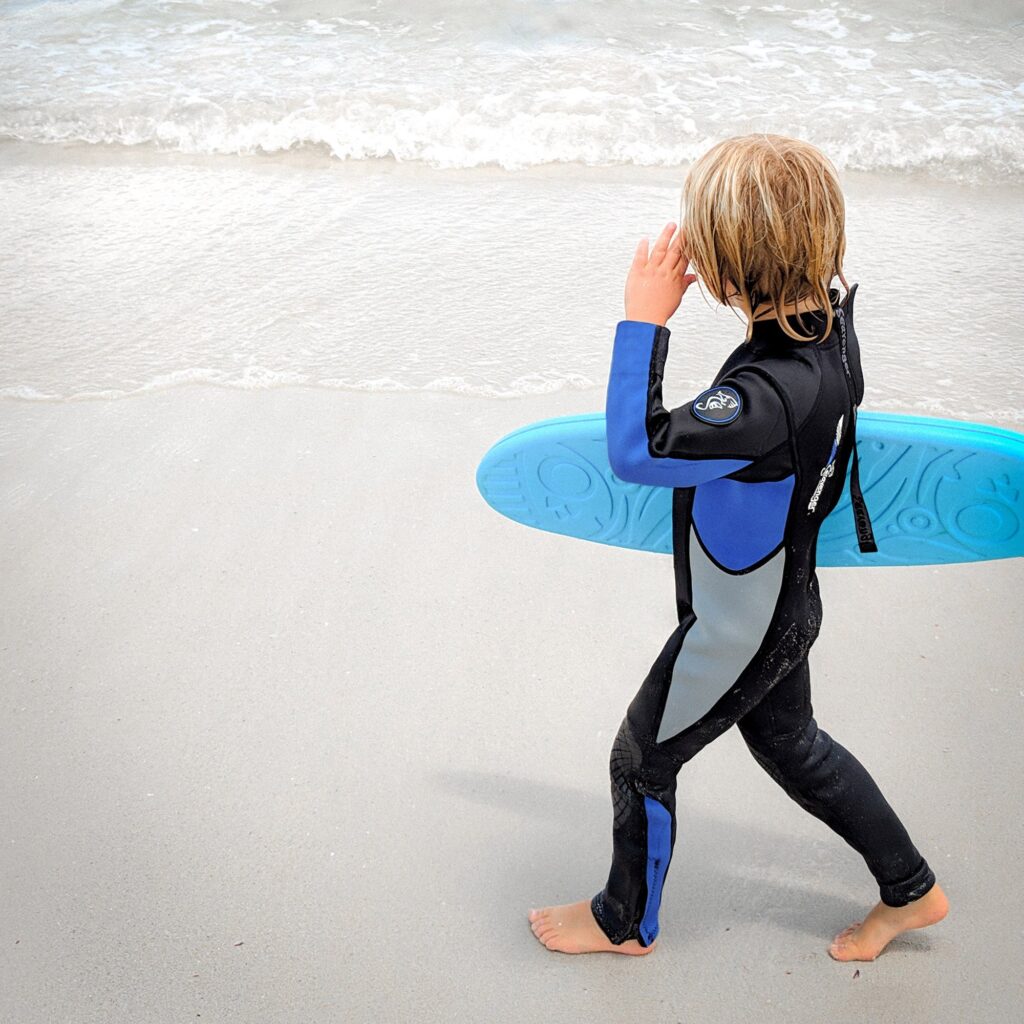 Under the Canopy
A rainy day is the perfect time for a spot of forest bathing. Grab your wellies and head off to explore our local Steeple Woods (we can give you directions), or take a short drive to Trevaylor Woods near Penzance (beautiful but very muddy).
Head up the A30 to Tehidy Woods near Redruth. There are lots of lovely lakeside paths in Tehidy, along with Cornwall's cheekiest squirrels.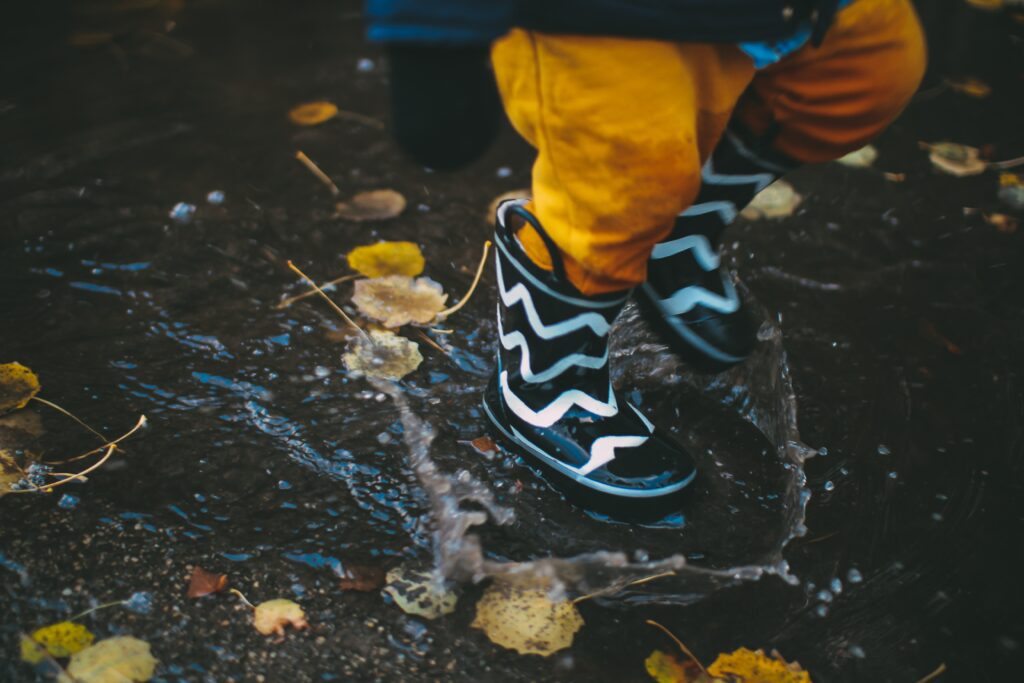 Any Excuse…
A rainy day is a fantastic excuse for lunch out. Kid-friendly restaurants in St Ives include The Hub, Beer & Bird and Scoff Troff. You'll need to reserve a table in advance, so if it looks like rain's coming, get booking. You'll probably need to reserve a table in advance, so if it looks like rain's coming, get booking. And after lunch? St Ives' Royal Cinema is open for pre-booked tickets.
So, embrace the rain, and take the opportunity to explore new places and try different things. If you want any more suggestions, just ask any of us at Polmanter. We've all had the experience of entertaining (or being) wet-weather kids in Cornwall!