Celebrate the festive season at Polmanter!
We've got some great events to get your Christmas off to a fabulous start. Gather together your friends or colleagues, and join us for a casino party night or a festive Sunday lunch with all the family.
*** There's extra treats for the group organiser depending on the size of your group, and an NHS/Blue Light discount – message us for details! ***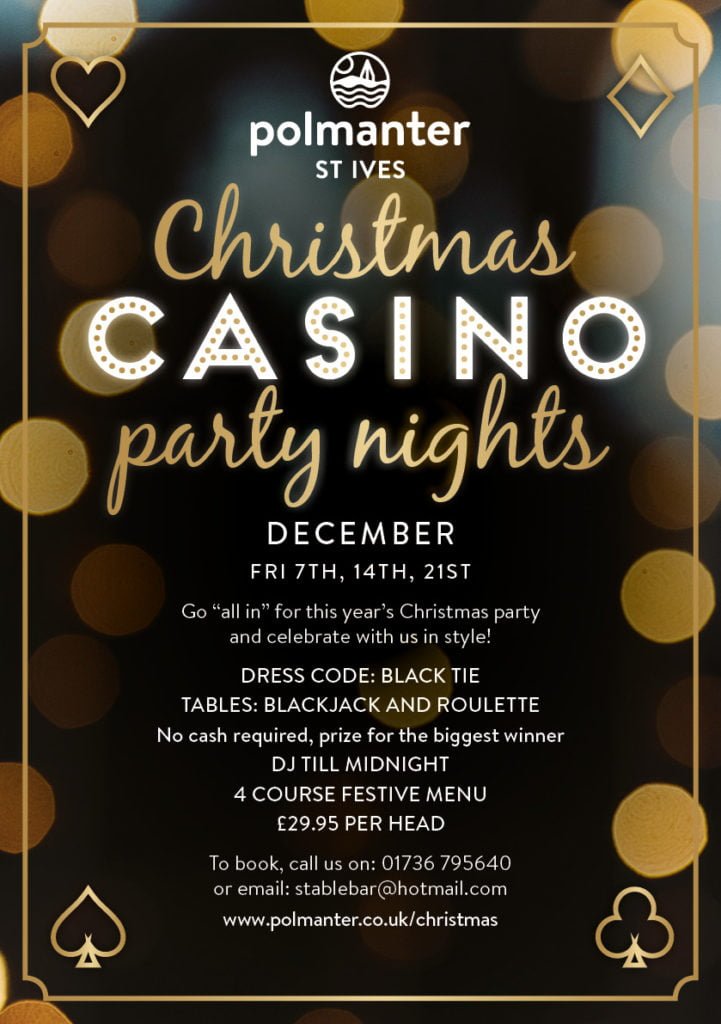 Christmas Casino Party Night
Fridays – 7th, 14th and 21st December
4 course festive roast menu
Arrival from 6.00pm to sit down at 7pm
We'll share out the casino chips, and after dinner you can try your luck. Our Blackjack and Roulette tables are run by professional croupiers (No cash required).
When it's time to cash in your chips, the two players with the most chips win a prize.
The dance floor and the bar are open until midnight.
Just £29.95 per guest
To book, call us on: 01736 795640
or email: stablebar@hotmail.co.uk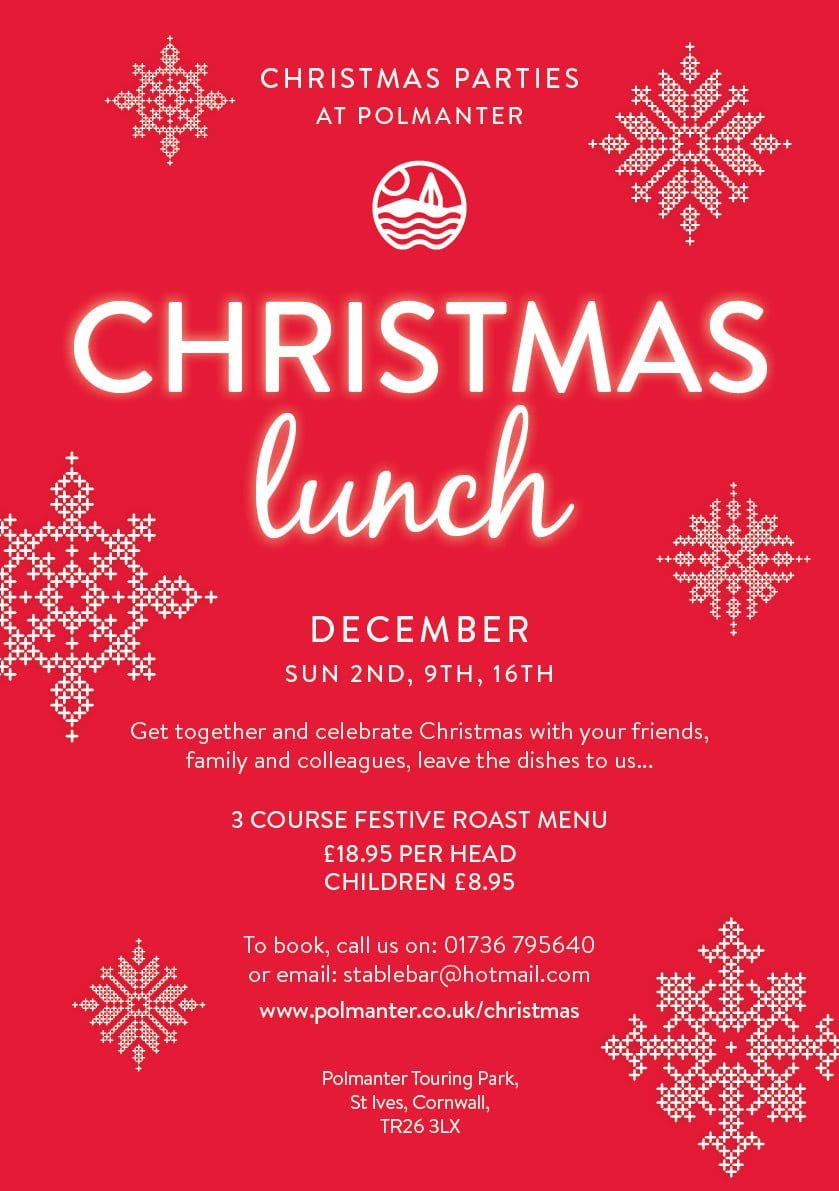 Festive Sunday Lunch
Sundays – 9th, 16th December
3 course festive roast menu
Reservations from 12-3pm
Get together with family and friends for our special festive Sunday lunches.
Made with the finest Cornish produce, there's a delicious choice of classic, seafood and vegetarian dishes.
Younger diners can explore the indoor play area and playgrounds before and after lunch – everyone's happy!
£18.95 per guest (£8.95 for children)
To book, call us on: 01736 795640
or email: stablebar@hotmail.co.uk