Family camping at Polmanter: Reviewed by Travel Tots
26th October 2019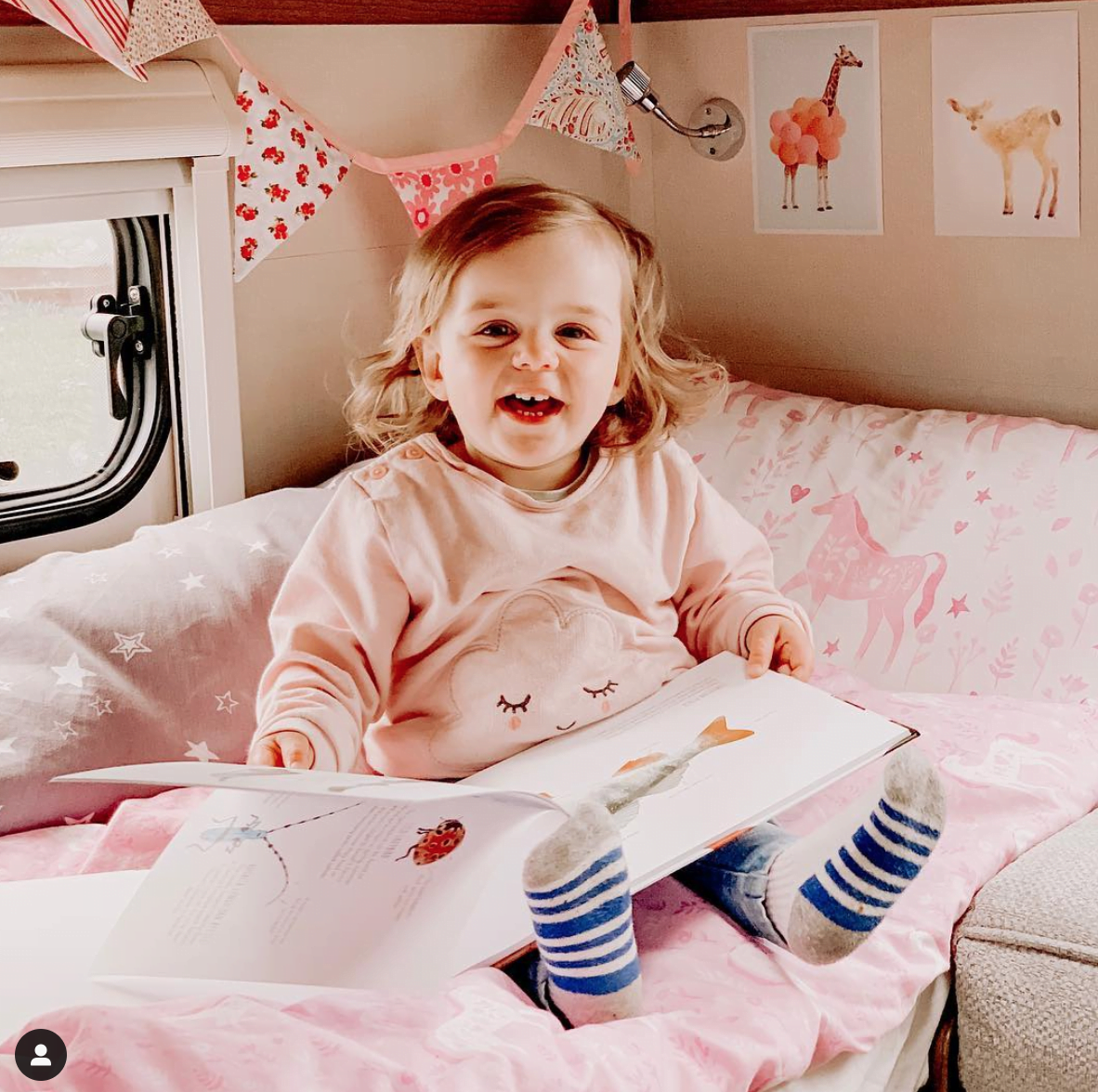 We love welcoming families not just from the UK, but all over the world, to Polmanter. So when English-German blogging family Sam and Sarah-Jane, aka Travel Tots, visited us in July 2019 with their two toddlers Heidi and Teddy, we were thrilled to hear they wanted to review their stay.
So here it is…
"Aaaaand relax!" – pretty much sums up our time at Polmanter Touring Park. We had planned to stop in Cornwall before we set off on our trip. My parents rent a cottage every summer in a small town called St Just at the far end of the county. We had researched sites nearby to stay and due to being in the middle of the school holidays, availability was slim months in advance but we managed to grab a spot at Polmanter Touring Park – just a 25 min walk away from St Ives beaches and a hit for kids!
Check out the highlights video we put together of our stay:
Playgrounds: Set out across two nicely maintained lawned areas, separated by the tennis court, there's two playgrounds, one for little ones (under five) and then one for bigger children with a zipline, climbing frame, slide, etc. The smaller playground has a tractor (which Teddy loved to pretent to fix and drive), swings, a bus-come-slide.
Indoor Softplay: This has got to be the best play area we have seen on a campsite so far! Go through the restaurant/bar and you come to a generous softplay with a safety door (press a button to release the door), baby change in the toilet, tables and chairs and a spinning climbing frame. It's nice that it's in it's own purpose-built area so the kids are contained and let off as much steam as they need to but right next to the restaurant so it was a handy place to entertain while food was cooked.
Swimming Pool: There's a safety gate to get into the pool – ace! You'll find toilets and changing rooms by the pool, loungers, a baby/toddler paddling area within the clean and HEATED pool. The pool was popular with visitors but never felt crowded. Needless to say, we loved it.
Reception/Shop: You're first welcomed by the lovely open plan reception/shop which is sleak and modern and feels you're walking into a hotel reception rather a camping site. The shop is well stocked! There's caravan bits, which we actually needed on day one for an adapter for the tap (we forgot ours at the last site!). Fresh local eggs, milk, meats, cheeses, and a bakery (but be quick in the morning before it's all snaffled up) – also lovely treats and essentials such as cereals and canned food.
Restaurant/Bar: There is a restaurant/bar with a take away on site – so handy after a busy day at the beach. The bar area is in two parts; the main area is situated within an old traditional barn and the second leading directly into the former is in the style of a conservatory with glass windows and ceiling by the pool area. Lunchtimes were fairly quiet but we only just managed to grab the last table one evening (it was peak season on a Friday evening so make sure you get down their early). The food was really nice with a range of classics on their menus for adults with a separate children's menu!
Laundry: There are loads of washing machines and dryers that did a great job! They take coins and if you need to change notes then head up to the games room above the take away restaurant and find a change machine! I'll mention that there's also ironing board and iron for the record. (Am I the only one who doesn't iron whilst camping?)
Toilet/Shower Facilities: The shower blocks dotted around the site and are well looked after, clean and well ventilated. Hair dryers free of charge! Need I say anymore? The best feature for us were the family shower rooms and the baby bathrooms. As you see on the image below there is a generous baby bath with space next to it for changing your children. There is also a toilet within the family room which saved my life a couple of times!
Other Facilities:
There's a lot more at the campsite like a spa, mini golf, tennis courts, which we didn't get the chance to use due to entertaining our little ones but we will return and try them out when the kids are a bit more self-reliant!
I think this site is real treat for anyone who wants to enjoy a lovely location with nice walks and relax while the kids get to play. We loved that we could just leave the car behind and reach St Ives by foot, or take the bus back from the town to the site. Perfect way to relax and fully enjoy the Cornish vibe.
View original post – Polmanter Touring Park: Camping in St Ives Cornwall with Kids
Follow the family's travels on Instagram @traveltotsadventures
Thank you to Travel Tots for taking the time to review the site. We're so pleased to read that our facilities were a big hit with Heidi and Teddy – especially the baby baths!
In addition to everything on site, it's definitely our location that is a real bonus. Only 1 mile from St Ives, it was great to see Sam, Sarah-Jane and the children enjoy what this beautiful area has to offer, starting with the walk from the site to the town and of course beach days. What more could you want from a family camping holiday in Cornwall!?!
Disclaimer: Travel Tots booked, paid and stayed at Polmanter for 1 week before then being offered an extended stay of 7 nights in return for a review and social media content.