New to camping?
4th January 2020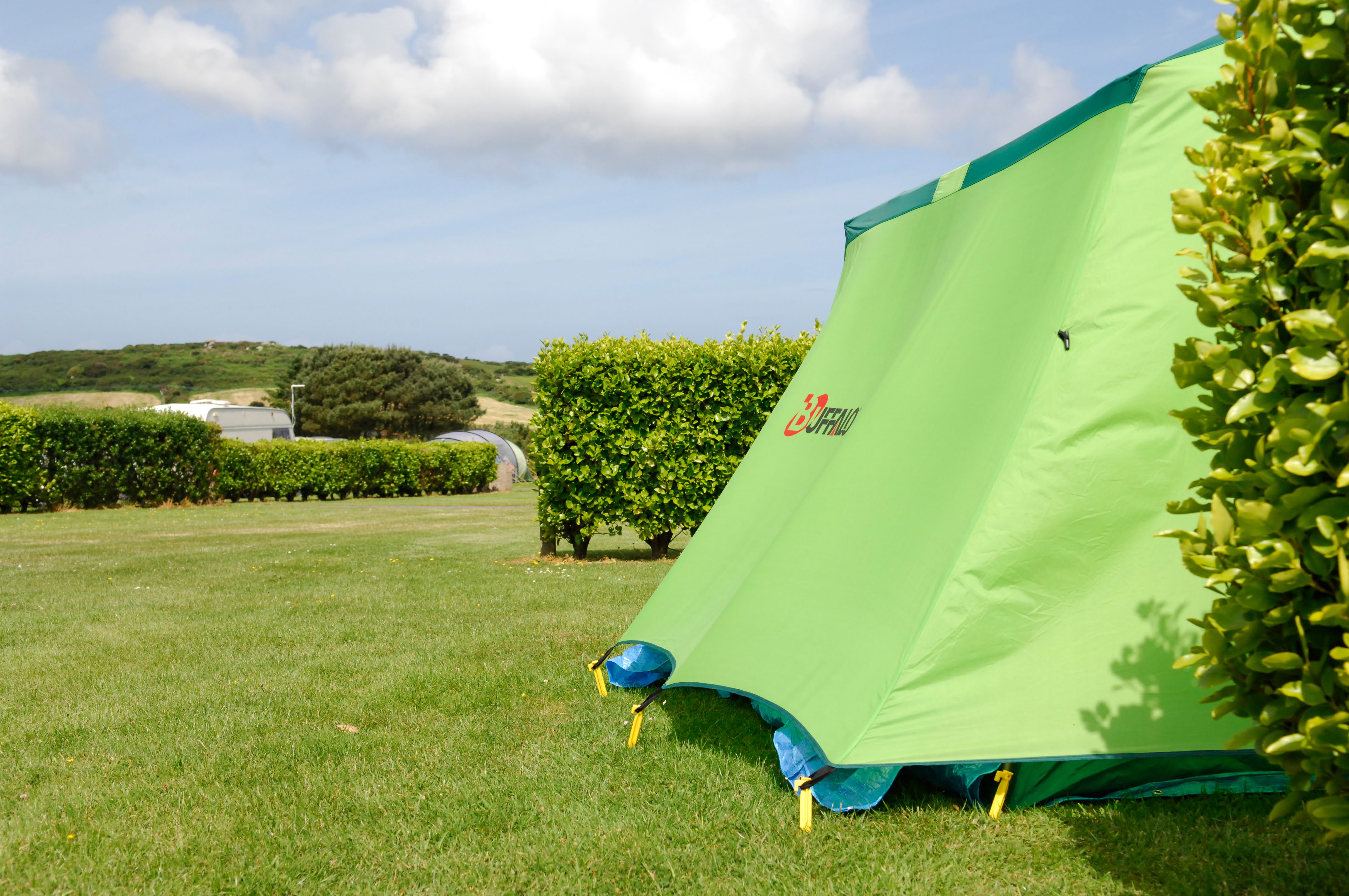 Have you always liked the idea of camping but never quite made the jump? Well you've come to the right place.
Here at Polmanter we make it easy to put any worries behind you and fully embrace the camping experience, enjoy time with friends and family and create fantastic Cornish memories which will last a life time.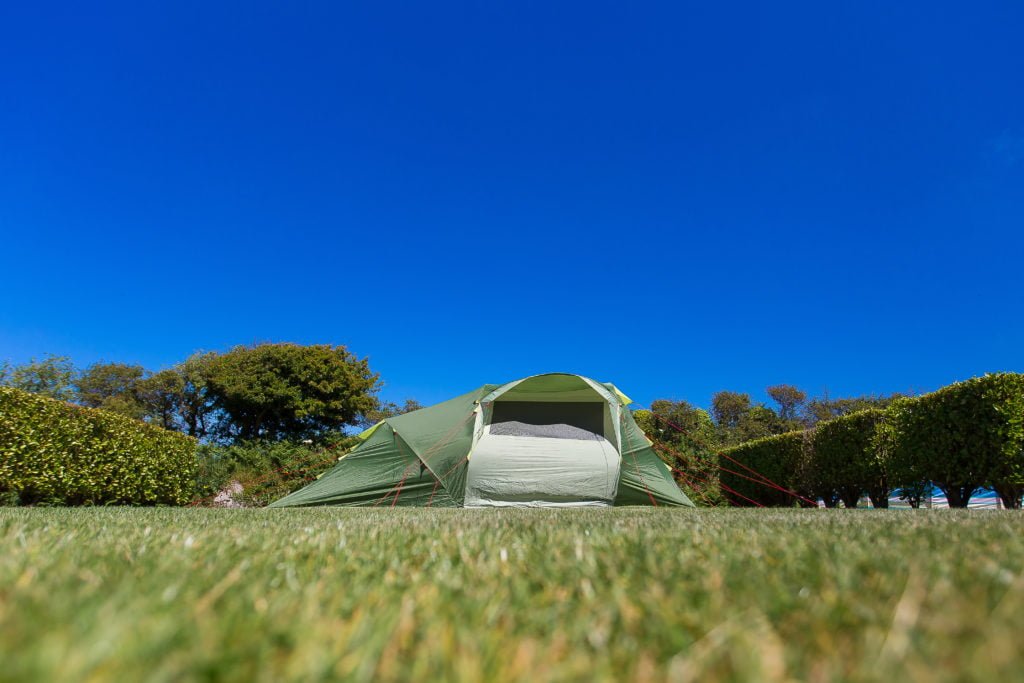 We can accommodate tents up to a maximum 8m x 8m, and many of our pitches have privacy hedges and far reaching views of the sea or the Cornish countryside.  Visit our interactive map to see what our pitches look like and get a feel for the site.
Lets take a look at the 3 different pitch types we have to offer;
Non-serviced grass
There's our simple non-serviced pitches (no electric) for those of you who prefer the more rustic camping without all the mod cons. But don't worry if you need to charge your phone, we have plenty of sockets in the reception, bar or toilet blocks for you to use. These pitches are mainly situated in the Levant field, but we do have a few others dotted around the site.
Serviced grass or hardstanding
Our serviced grass pitches can be found all around the site and have electrical hook up, these are great if you want to bring your laptop, kindle or even an electric kettle or toaster. You'll just need the standard mains hook up unit available from any good camping shop and you'll be good to go.
If you're visiting us with a campervan or caravan, you could also consider a hardstanding pitch, which are fantastic whatever the weather! ?️
Multi-serviced grass or hardstanding
Or if you're looking for a bit more luxury then we also have our multi-serviced grass pitches, in the Giew and Geevor fields; these have electric, water, drainage and even a TV aerial socket. That's right, you can bring your TV camping! Having the water and drainage on your pitch also means you can do the cooking and washing up etc without having to go to one of the multiple water stations around the site. Again, these pitches are available on grass or hardstanding.
And if you're at all unsure how to get set up on your pitch or struggling with your tent then our friendly staff our always on hand to help!
If it's your first ever time camping, I'm sure you'll have a few reservations, but do not fear! At Polmanter we've got it all covered to make your camping experience smooth sailing and hassle free. In our 5* amenity blocks we have hair dryers, full length mirrors and plenty of sockets. If you're travelling with children, we also have family bathrooms and baby bathrooms to make it super easy to get everyone ready all at once.
There's dedicated washing up rooms and a laundry room with all the facilities. And we have a freezer room to freeze ice packs so if you're heading down the beach with a picnic, you'll be fully equipped.
If you're looking for family fun here at Polmanter then you've come to the right place. For the little one's there's the indoor and outdoor play areas to let off steam. Or the putting green and tennis courts for a competitive game. We also have a big sports field where the whole family can get involved in a good game of footy or rounders! Not forgetting the outdoor heated swimming pool, where we offer a daily adult only session, for those who might want to enjoy a few lengths to themselves before an afternoon of splashing with the kids!
And if you've had a long day exploring the beautiful Cornish surroundings and would like to settle down in the evening with a film, or don't want to miss your favourite TV program then why not take advantage of our premium Wifi which is accessible across the site and suitable for streaming.
Many may think that cooking while camping would be difficult, but it doesn't have to be. It's the perfect time to whack out the BBQ or get stuck into cooking a full breakfast on a couple of portable gas hobs…it can be fun, I promise! Our on-site shop not only sells everything you'll need for cooking, it also has all the camping essentials you could require, so no need to panic if you forget anything! And if you don't fancy cooking then there's always The Stable Bar, our on-site bar, restaurant and take away.
Polmanter may have began as a cow field with a few tents, but over 50 years on and we are an award-winning touring and camping site with all the 5* facilities you could need. And situated a stone throw from one of the most beautiful Cornish towns, it's sure to be a holiday to remember; so I think it's time you gathered your friends and family and gave camping a try at Polmanter….don't you?