Holidays with your dog in St Ives
18th November 2017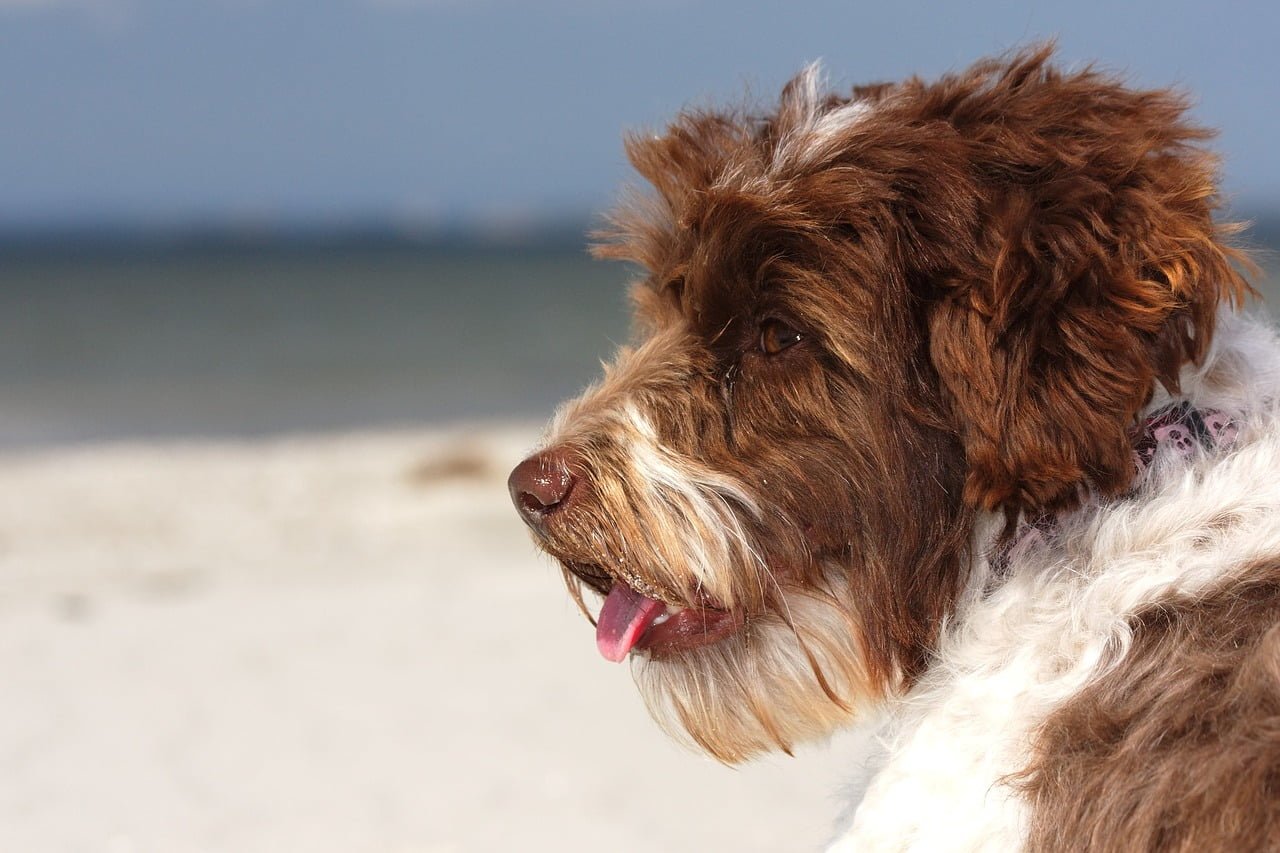 "It wouldn't be a holiday without the dog." We hear that said so often; and many families choose to stay in the UK so their pet can accompany them. We love to see happy dogs enjoying their hols at Polmanter, and there's a lot for them to do in the local area.
Based on our experience with our own pet, and advice from friends and guests, here are a few tips for enjoying St Ives with your dog.
Dog-friendly beaches
This changes depending on the season. For example, most beaches don't allow dogs during the day in the summer, but from October, they can scamper at will. Here are the council's guidelines on dog restrictions. It's worth noting that several beaches allow dogs for early morning walks or evening runs, even in the high season, including Harbour Beach in town.
We're lucky in St Ives to have two beaches where dogs are welcome all year. Bamaluz Beach is one, and it's a lovely little cove, hidden in between Harbour Beach and Porthgwidden Beach. It's also a great place for rock hopping and exploring, so kids love it there too.
The second place is Lambeth Walk beach, east of Harbour Beach, just before you reach sweeping Porthminster Beach. Neither of these allows dogs on summer days, so make sure your pet can't race off to them across the sand at low water! There are stunning views, and a stream runs down into the sea at this point, which most dogs seem to think is the Best Thing Ever.
Places to take your dog in West Cornwall
We often take our dog across the fields to Steeple Woods and Knills Monument, which is a lovely walk from the campsite. You're also within easy reach of the South West Coast Path, which is more of an on-the-lead walk, but still one you and your dog can enjoy together. There's a choice of two footpaths into St Ives from Polmanter (these are signed from the site). Walk down, treat yourselves to a paddle and a pasty, then come back – and have a shower (more about this in a minute…).
If you're planning a day out, The Eden Project won't let dogs inside the biomes, but that still leaves a lot of outdoor areas to explore. Most of the local National Trust properties allow dogs in their gardens; and Trebah Gardens (not NT) is one of the most welcoming places for pets around. Tehidy Woods near Redruth is another good place for a walk, although some paths are restricted.
Trencrom Hill, between St Ives and Hayle, is an ancient hillfort with spectacular views. The springy grass on its plateau is clearly a treat for the paws, going by how bouncy most dogs on Trencrom seem to be!
Dogs at Polmanter
As dog owners ourselves, we know how important it is that your pet enjoys their holiday too! Plus, it's impossible to relax yourself if you're worried about your dog, or have to rush around sorting out doggy logistics.
Last year, we installed an outside canine shower on the campsite, which was an instant hit. If you're staying in a caravan or tent, the last thing you need is a sandy or muddy dog bounding around, so our guests can now hose down their post-beach dogs in the evening. We also have a dedicated field for a good scamper, and provide free disposable bags at our dog waste bins. The campsite shop sells dog food, so you'll never run out, and well behaved dogs are welcome in the Conservatory area of The Stable Bar and Restaurant.
Dogs in West Cornwall: good to know
If your pup needs some extra attention, St Ives is now home to a new pet spa! The Scrub Yard opened in 2017, offering a full range of grooming services, plus accessories and treats in their 'Salty Dog' shop on Fore Street.
There is a new Pets At Home store in Penzance, which has a walk-in vet clinic and grooming parlour, as well as a large range of dog food and equipment. There's also a pet shop on Tregenna Hill, which sells marvellous toy seagulls among other things – the perfect souvenir of St Ives!
You can also dine out with your dog. Many of the local restaurants are more than happy to welcome well-behaved dogs (and indeed, make a fuss of them). A water bowl outside is usually a good indicator; however from experience, we know that the Hub, The Queens Hotel and The Sloop Inn in town are all dog-friendly, as is our local pub The Halsetown Inn.
If you're heading west on the coast from here, the Tinners Arms in Zennor is a popular stop-off for walkers and their canine companions. A mid-walk snack and a pint with your best furry friend: what could possibly be nicer?
If there's anything else you'd like to know about holidaying with your dog, please get in touch, and we'll try to answer all your queries.
Please note: we take up to two dogs per pitch, and there is a daily charge per dog.
We require owners to keep their dog on a lead at all times on the main site, and that any mess is promptly cleared, to ensure that everyone can enjoy the site without nasty surprises underfoot.