Polmanter's commitment to sustainability
8th June 2018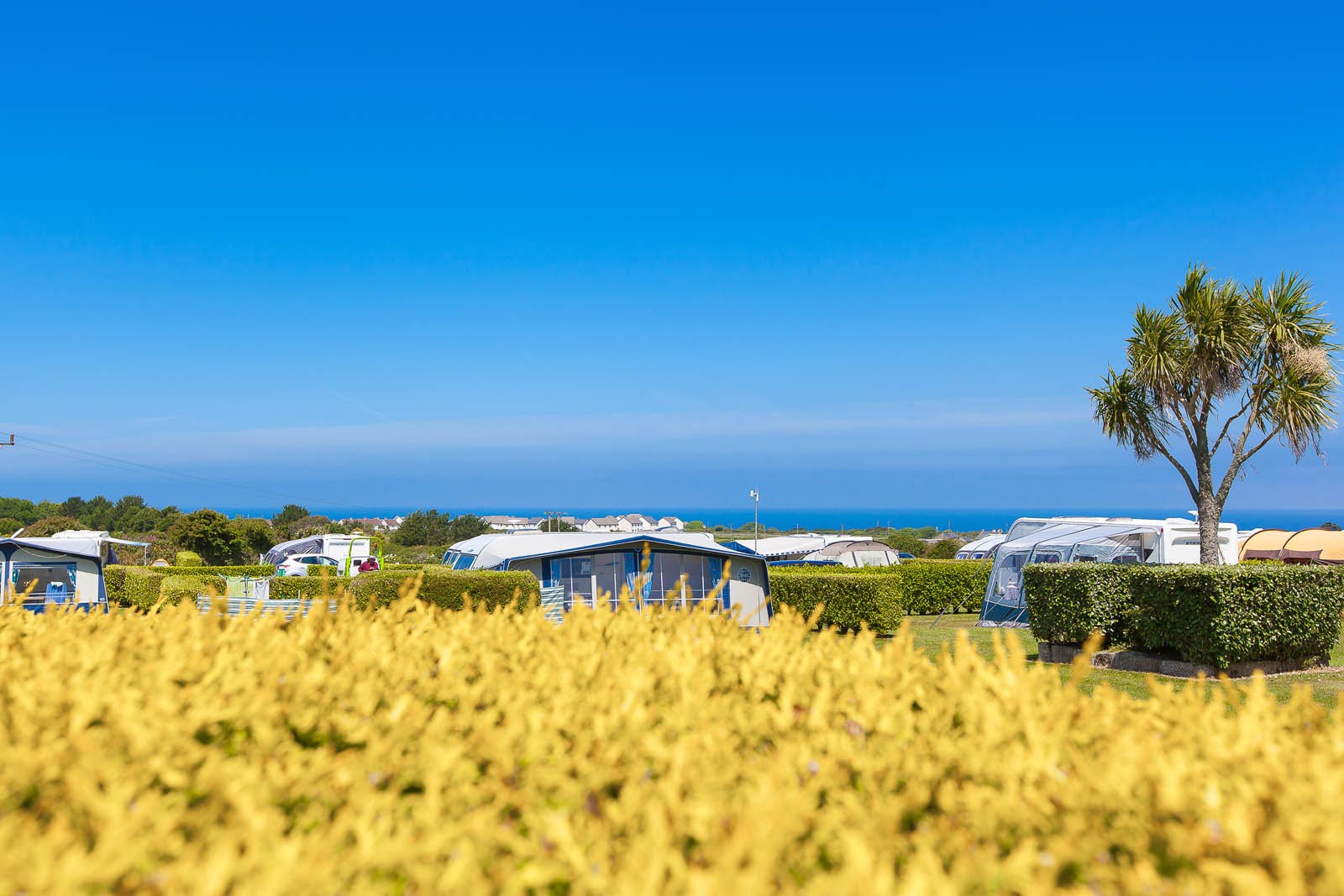 As the environmental damage caused by pollution and waste becomes increasingly apparent, it's up to all of us to help protect our planet. At Polmanter, we've been making changes wherever we can. Here are some of the new products and practices we've introduced.
 Switching to eco alternatives
From straws to cars, it's becoming increasingly easy to switch to more eco-friendly alternatives. We have started using recyclable coffee cups and lids, and customers get money off their coffee if they bring their own cup.
We're always looking for alternatives to single-use plastics. We've stopped stocking disposable plastic plates in the shop and have replaced them with reusable, bamboo and paper versions. We offer CanO Water as well as bottled water so guests have an eco alternative. As well as tackling disposable plastics, we're looking at changing other ranges for more environmentally friendly versions, and the shop now stocks green camping toilet chemicals.
In the bag
As we all know, plastic bags have become a major environmental issue. We offer paper bags or charge for plastic carriers. Alternatively, you could always buy one of our lovely Polmanter-branded canvas bags and use it every time you shop…
In the bar
In the bar, you can sip your drink through a compositable straw (banning straws entirely can cause difficulties for guests with additional needs). We use reusable cups rather than disposable ones for poolside and soft play drinks, and we've stopped laminating the menus as this meant they couldn't be recycled.
Keeping it local
Not everything can be made locally; however, if produce can be sourced from St Ives and around, we'll try to use it. For example, our milk comes from Trink Dairy, just over a mile away, and the gin is distilled in St Ives! Have a look at the local farmers and producers section in Polmanter's new shop(which was designed and built by Cornish contractors).
Escape, our onsite Spa, uses the most gorgeous, natural Cornish products: relax in the knowledge that your treatment is treading lightly on the earth…
Recycling
A big thanks to all our guests, who've helped us cut down on our landfill waste enormously by sorting their rubbish at the campsite's recycling points. Hopefully our new signage will make it really clear what needs to go where, and recycling will become a really quick job. We have new recycling bins at Reception, to make sure that we're all doing our bit at work, too.
Paperless
However, we're not generating as much waste in the office as we used to, as we're nearly paperless! We've switched to an electronic brochure; and we now send confirmations and other communications via email rather than letter. (However if any guests prefer a paper version and ask for one, we're happy to oblige.)
Switching off…
Where possible, we've installed motion and light sensors on outdoor and communal area lighting. This means that there's always light when you need it – and there isn't when you don't.
…but plugging in
The useful little vehicles you see about the site are now electric rather than diesel. Polmanter has now completely switched to electric-powered vehicles for onsite use – and they're doing a great job.
Leave your car at the campsite
Polmanter's park and ride bus goes right into St Ives, saving our guests from making the short drive into town. There are also footpaths into St Ives from the campsite, and we can provide directions.
Keeping it eco on your Cornish holiday
Show your love for Cornwall's coast while you're here, by taking part in a beach clean. Surfers Against Sewagec events across the South West – and you'll have a lot of fun as well as supporting the environment.
St Ives is great for independent retailers selling local products and produce, and most of the restaurants (including The Stable Bar) use Cornish ingredients wherever possible.
All these small measures start to add up – especially when more and more of us embrace alternatives to using single-use plastics and fossil fuels. Penzance recently became Britain's first town with plastic-free status, as local businesses joined together to make a difference.
If you have any suggestions for other eco-friendly approaches at Polmanter, please let us know!